Hire facilities at Riverside
Riverside can offer a range of facilities, including our pools and sports hall, as well as advertising opportunities at our ice rink.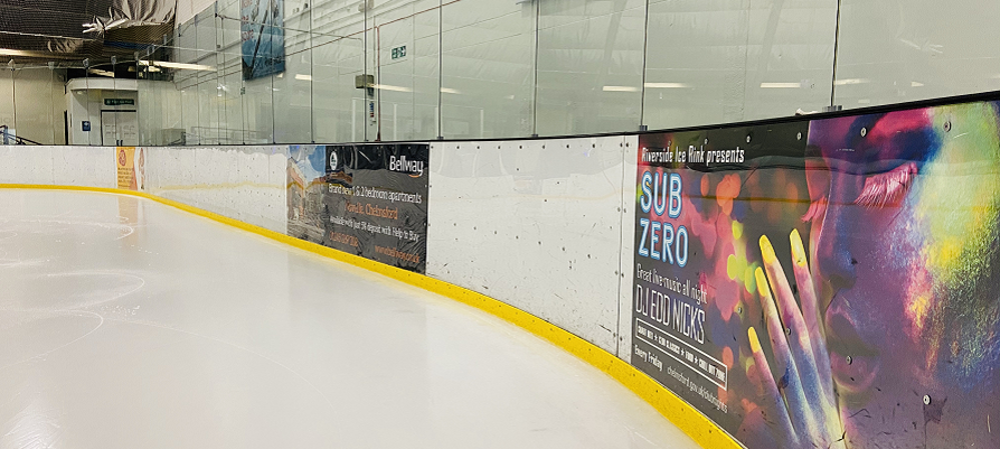 Advertising
As one of the only ice rinks in Essex, Riverside ice rink is perfect for advertising your business.
Our modern, spacious rink has advertising slots 360 degrees around the rink edge, offering unobscured views of your advert from the ice.  
Adverts slots start at just under 1m square but can be increased in size depending on your campaign. Slots can be booked singly or as a group depending on your requirements.
Individual advert slots are 890mm high by 2m to 3m wide, depending on your artwork.  
The rink regularly hosts public ice skating sessions and ice hockey matches as well as seasonal ice show performances, and is regularly used for television filming, exposing your advert to thousands of people living in Chelmsford and the surrounding areas.
Advertising costs   
POA
Prices quoted include VAT, rink board production and installation. 
Artwork must be provided.
Hiring out the rink
Riverside ice rink is perfect for school and club hire; with a full lighting rig, digital screen, sound system, spectator seating and eating areas.
Schools and clubs can hire our state of the art 25m,10-lane main pool at Riverside, with moveable floor in half of the pool, and boom.
We also offer a 10m by 10m learner pool at a depth of 0.9m.
We offer hire in half hour time slots throughout the day. 
Hire costs (including VAT) 
Clubs (exclusive hire)
Learner pool: £56
Main pool: £190
Pools hire staffing (per staff member): £14
Crash course hire: please contact the centre for more information.
Schools (prices per hour)
Main pool hire (maximum 10 students per lane)
Whole main pool: £189
Half main pool: £99
One lane: £21.50
Per person: £3.70
Gala hire 
Main pool: £270, including spectators
Learner Pool and Splash area (maximum 50 students)
Learner pool (price per hour): £57
The sports hall at Riverside is capable of mixed simultaneous use and available for hire on a casual and block booking basis.   
We offer space for a wide range of activities to be played, including:
badminton
table tennis
5-a-side football
trampolining
indoor bowls
Prices for clubs (exclude VAT)
Exclusive hire off peak (per hour)
1 court: £10.67
2 courts: £21.34
3 courts: £32.01
6 courts: £64.02
Exclusive hire peak (per hour)
1 court: £14
2 courts: £28
3 courts: £42
6 courts: £84
Prices for schools and other hirers (include VAT)
Exclusive hire off peak (per hour) 
1 court: £12.80
2 courts: £25.60
3 courts: £38.40
6 courts: £76.80
Exclusive hire peak (per hour)
1 court: £16.80
2 courts: £33.60
3 courts: £50.60
6 courts: £100.80
Our two modern, spacious meeting rooms at Riverside are well lit and offer the perfect space for all your corporate needs.  
Each room can take up to 20 people theatre style and 12 people boardroom style; or for larger meetings both rooms can be joined to create a larger space.
We also offer a flat screen TV, whiteboard and flip chart. The TV will connect directly to a projector, but we are not able to provide a projector; please ensure you bring one with you if required.
Hire costs per room (prices include VAT)  
£26 per hour
£85 half day
£130 full day
Prices are subject to a discount for block bookings.
To hire our facilities or advertise at the rink, please contact us online, and the relevant facilities manager will be in touch to discuss your requirements. 
Each hire can be tailored to your specific requirements and will be based on your hire agreement as arranged with our staff. 
Get two months membership 50% off!*
Get a head start on your New Year's Resolutions with Chelmsford City Sports (*terms and conditions apply)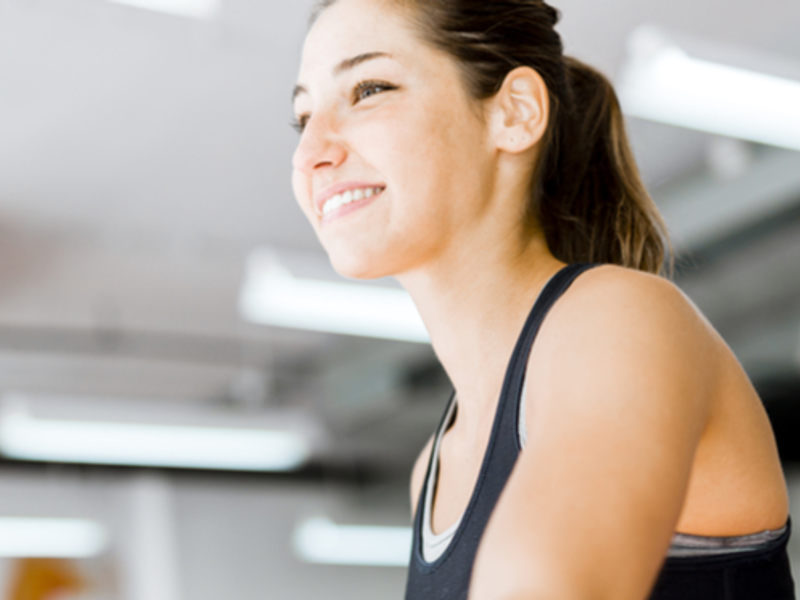 Festive fun this December!
Endless fun with our half term camps and courses! Perfect for ages 0 to 16.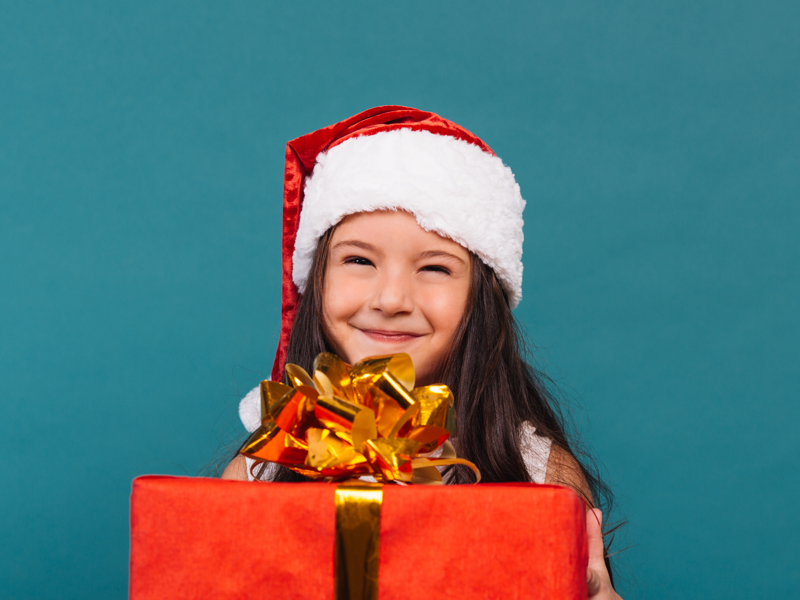 Upgrade and save
Get a Plus account and save on a range of activities for just £13 per year.