Discovery Ducklings swim school
We believe that everyone should learn to swim and that it should be fun.
We offer 30 minute swimming lessons for babies from three months old to three years. All our lessons follow the ASA Learn to Swim Framework, which will give children everything they need to feel comfortable and confident in the water.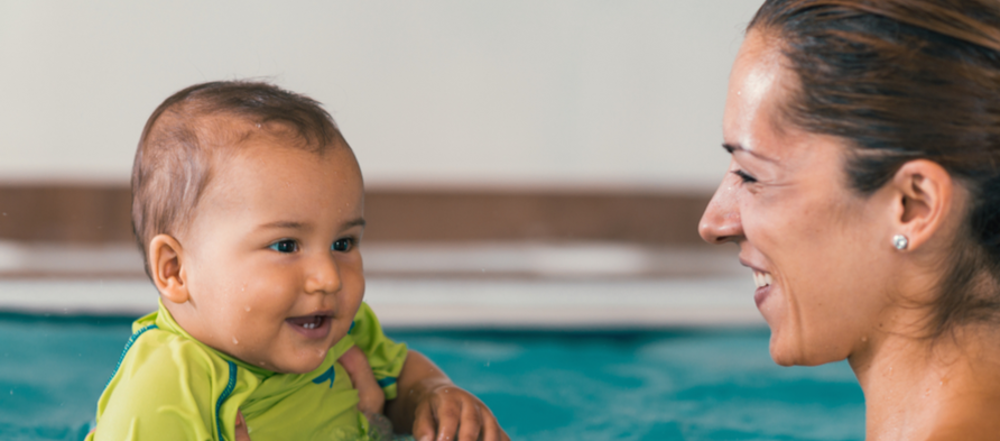 Our Swim school uses the ASA Learn to Swim Pathway, a nationally recognised scheme, which will help your child work towards everything they need to be skilled and confident in the water. 
Our qualified instructors will boost your child's confidence and motivate them through every stage of their Learn to Swim journey. 
Each stage has a different aim and set of skills that your child will develop through their 30 minute weekly lessons. As your child improves and becomes more confident, they will move up to the next stage. 
When you enroll, you'll be able to enjoy a host of amazing benefits, including:
free swimming for all swim students at any public swim session 
quick, easy direct debit payments spread the cost of payments across the year
the option to move children up at their own pace, rather than having to wait until the end of a term
free books and a free swimming bag (please speak to your swimming instructor)
regular online feedback with our Course Pro home portal; log in any time to view weekly progress and achievements.
£22 monthly Direct Debit, running for 39 weeks of the year.
Our Discovery Ducklings lessons run in the daytime during school hours. We do not run these sessions on the weekends.
How to register
Our swimming lessons are currently full, so we are not taking on any new starters.
You can check this page regularly for updates, and we will reopen bookings when we have spaces.
If your enquiry is related to something else, you can contact us.
Our weekday lessons run for 39 weeks of the year during term time, while weekend lessons run throughout the year.
Lessons are on:
Monday, Wednesday, Thursday and Friday: 9.15am to 11.45am
Saturdays: 9.30am to 11.30am
Courses cost £22 monthly Direct Debit, for daytime lessons or £27.50 for evening and weekend lessons.
How to book
To register your child for our Get In! Swim School, complete an enquiry form online, or enquire in centre.
When you register, let us know what day or time you'd prefer. 
A parent will be required to be in the water with the child during the lesson.
All babies must wear swim nappies, not normal nappies. 
Using the ASA Learn to Swim Programme, we will assess your child's swimming ability and place them into the appropriate stage in the programme.
If your child needs any additional support, please just let us know.
Spectators are allowed for all sessions, including siblings. 
You may also like...