Running
Start or improve your run training at Chelmsford Sport and Athletics Centre (CSAC).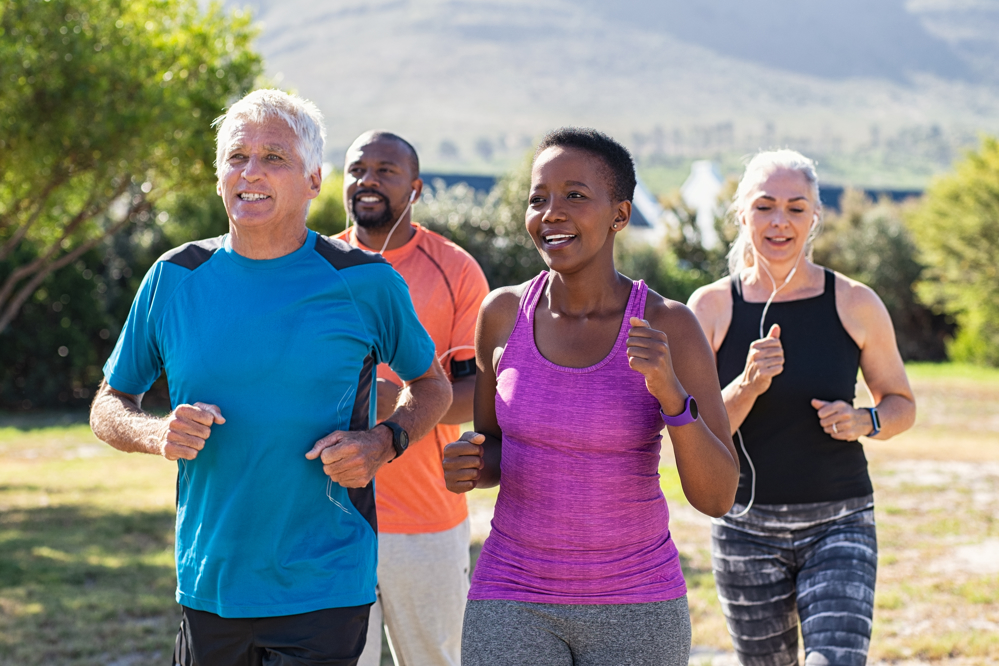 Running is a great and simple workout that boosts your cardiovascular health, stamina, and general fitness.
Our 5k running workshops at CSAC are designed for you to improve your technique, stamina and overall performance for long distance runs and are great preparation for Parkrun.
Workshops include interval training sessions held on our outdoor athletics track and in local parks.
Day and times
Wednesdays, 6.50pm to 8.10pm
Prices
ourChelmsford Lite card holder: £7.50
ourChelmsford Plus card holder: £6.50
We recommend that you book in advance. You may be able to get a ticket on the door, however we cannot guarantee availability.
You can:
You can book: 
Cancellations
If you want to cancel your booking, you need to cancel at least 24 hours before it starts either online or by calling the centre. We will charge you the full amount for the class if you do not cancel in time, or if you do not attend.
Attending
5k running workshops are suitable for those aged 14 years and over.
You will need to collect a ticket from reception when you arrive for your workshop.
You will not be allowed to enter the workshop if it has already been running for 5 minutes or more.
Lockers and changing rooms
If you want to use a locker, you will need a £1 coin to release the key. You will get the £1 back when you return the key.
There is a male group changing area and a female group changing area.
Accessible changing facilities are available.
You may also like...