Whatever your health and wellbeing goals, we'll have something to help you feel fitter and stronger, and move more easily.
Technogym Ride
Virtual routes, real gradients. When you want to improve your stamina, keep yourself engaged by immersing yourself in real routes on screen.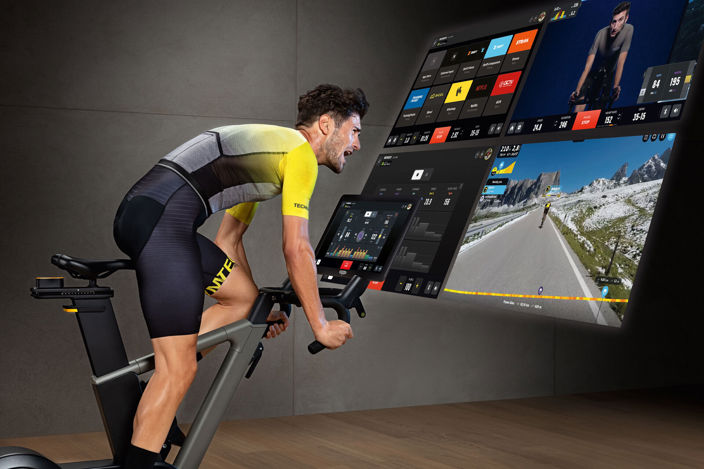 Technogym Excite Live Climb
Sculpt your lower body, build your cardio fitness, maximise fat burning and never struggle with a flight of stairs again!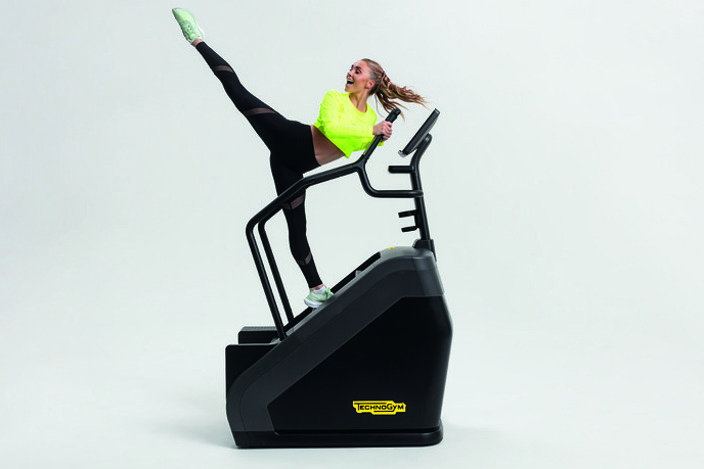 Technogym Skill Run
Designed for ultimate conditioning and performance, the skill run is like no other treadmill, with a number of in built programmes and the option to add resistance against your stride.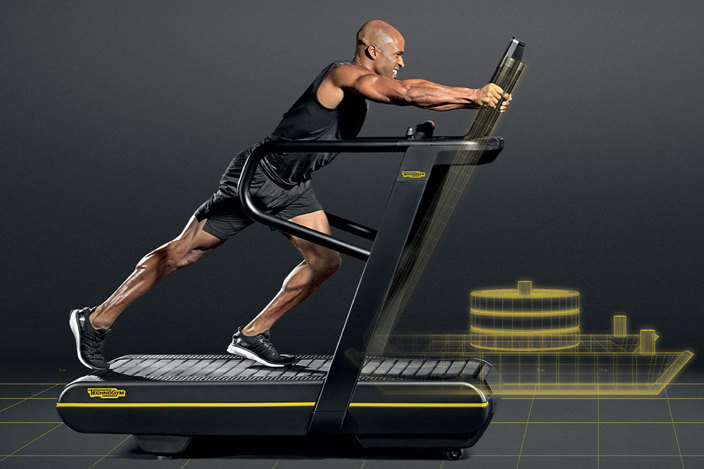 Elite half rack
Incredibly versatile equipment to help you develop strength in your compound moves. Work on your squats, deadlifts, rows, presses and much more.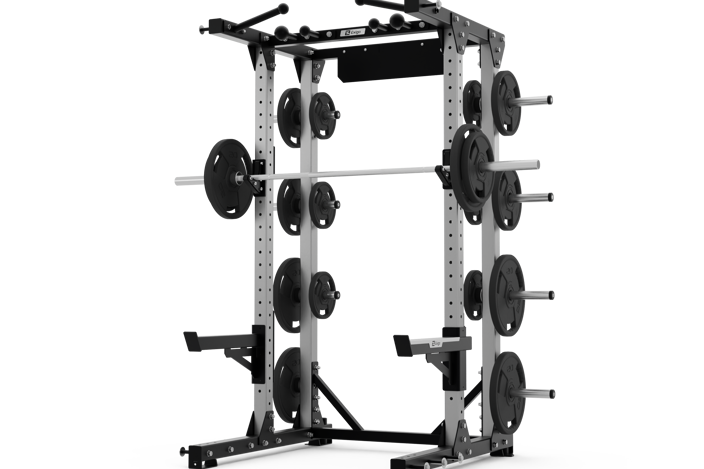 Glute thrust machine
Works the posterior chain of the lower back, glutes and hamstrings, which is often under trained. Helps to strengthen back and core.
45 degrees leg press machine
Increase the strength in your lower body, focusing on quads and glutes.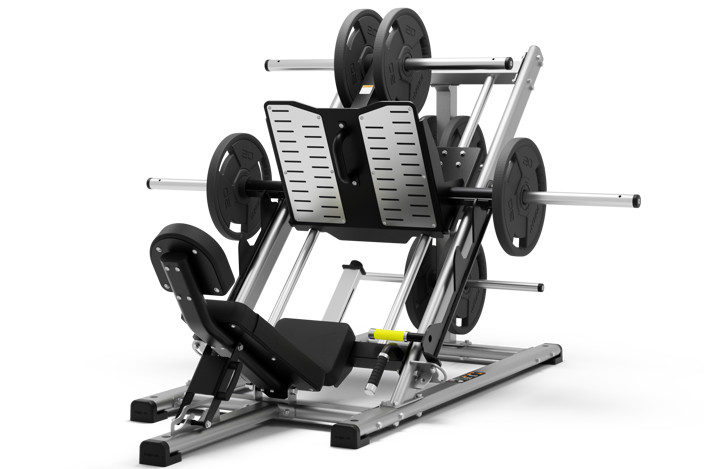 The runner machine
If you want to gain speed and power when running, this is the ultimate machine to use to improve your performance.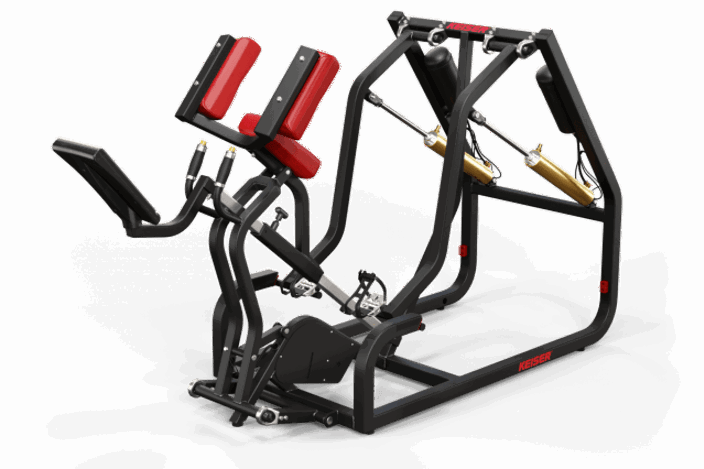 The squat pro machine
Trains legs, glutes and core to improve your squats and make you stronger, faster and more powerful. Challenge your leg strength and improve your squat technique with a lower risk of injury than barbell training.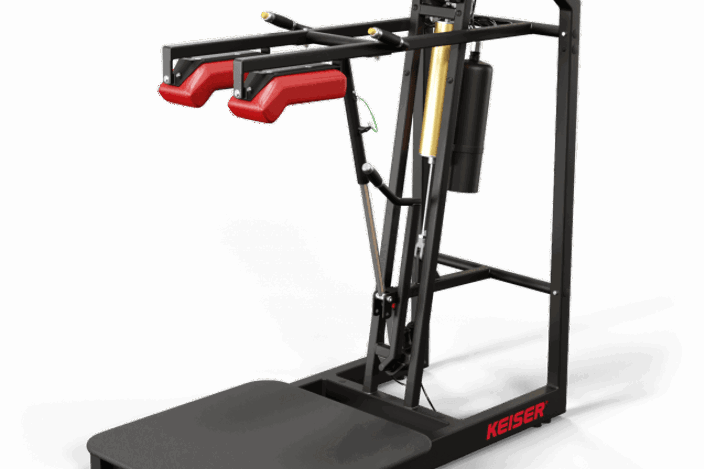 Leg press machine
Engaging all the muscles in the lower body whilst being gentle on the knees. This leg press allows you to train each leg independently for a more balanced body.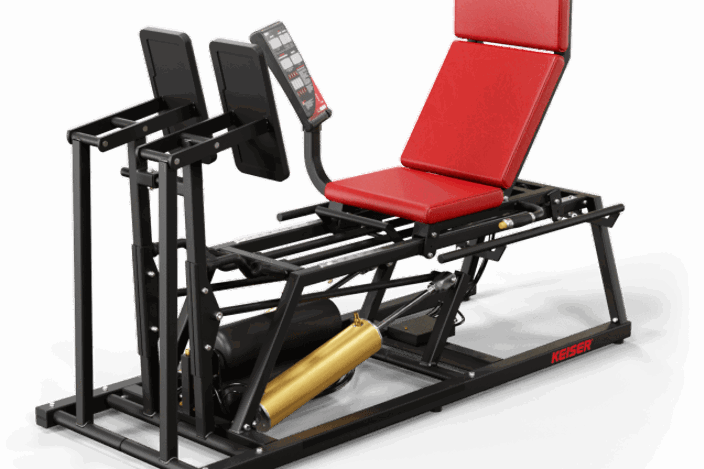 Lateral low row machine
Trains the arms, shoulder and back muscles. Keeps your core engaged while targeting and strengthening the upper and mid back.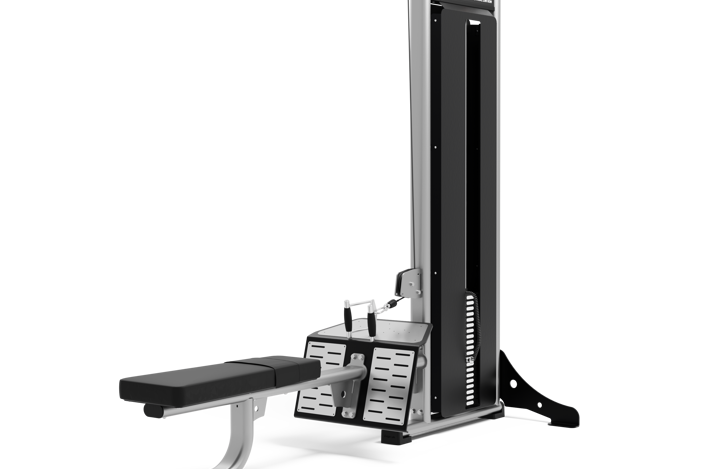 Technogym Multi hip
Improve strength and stability in the hip joint by taking it through all directions with controlled resistance.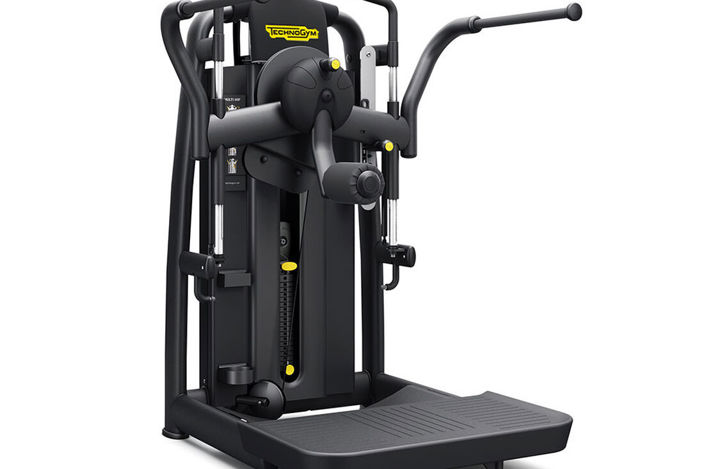 Seated calf raise machine
Being seated isolates the muscle, resulting in bigger, stronger calves.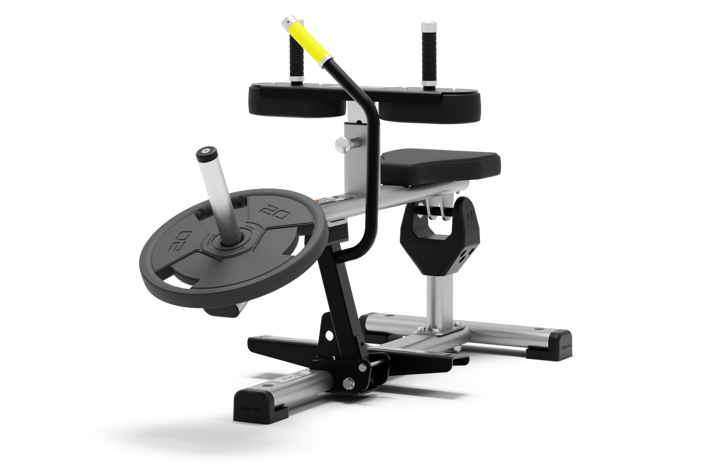 GHD and reverse hyperextension machine
Targeting the glutes, hamstrings and lower back, whilst improving core strength and stability.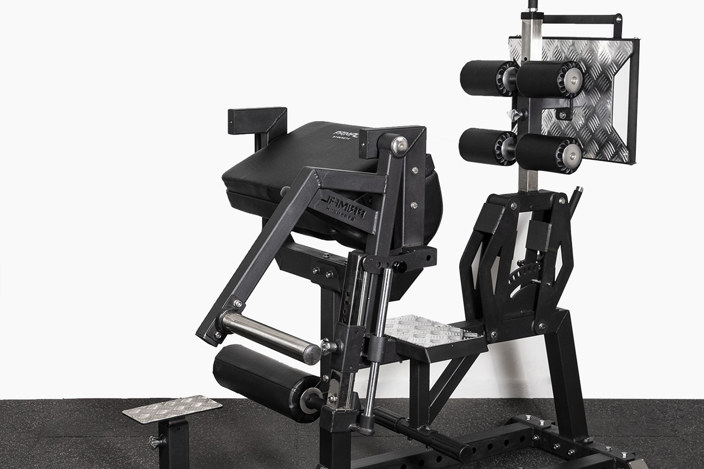 Adjustable multi bench
Essential equipment to work your chest, shoulders and arms. Offers a 6 position bar catcher and spot platform for challenging yet safe training.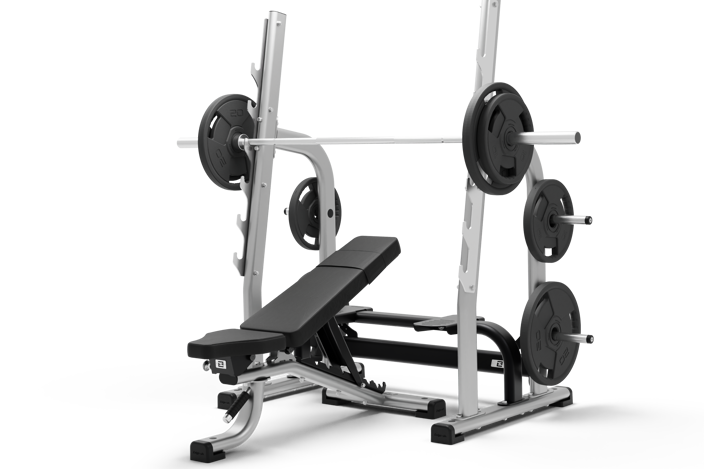 Assisted chin dip machine
Helps build strength and endurance in the upper body. Adjust the weight stack over time to reduce the amount of assistance, and build your strength and confidence to do body weight pull ups, chin ups and dips.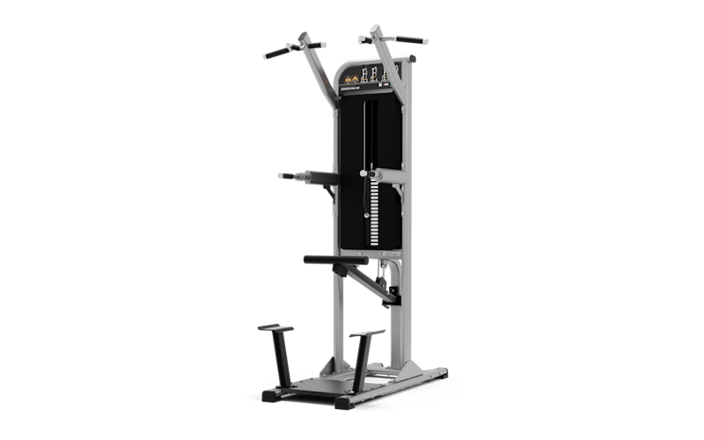 Adjustable bench
Stable and easy to adjust, this bench offers 7 positions from -10 to a 75 degree incline to assist your free weight training.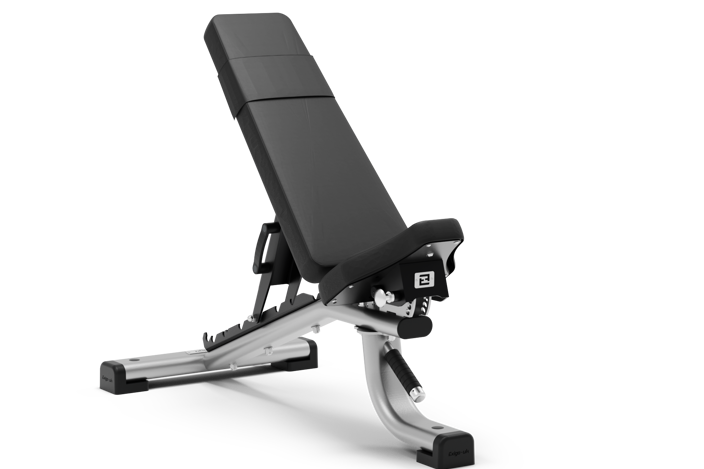 Adjustable decline bench
Target your lower chest on the decline bench with exercises like the press or a fly. Comfortable foam pads help to keep you in the correct position.