Guidance with applying for a licence
Depending on the type of licence you are applying for, you may need to complete a PDF application form and submit it online. 
For some licence types, you will need to:
download the PDF application form and save it locally to your device
complete the form
save it again locally to your device
pay the relevant fee
Opening the PDF correctly
After you have downloaded the form, you need to open it in either Adobe Reader or Adobe Acrobat (not in a browser, such as Chrome).
If you do open the file as a web page in your browser, you will see this message: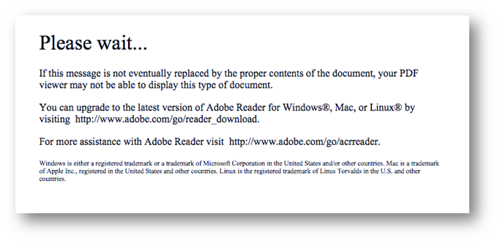 If you see this, you need to close the file and then navigate to where it is saved on your device. You can then open the file as PDF using the correct software, so you can fill it in as intended.