City Heritage Scavenger Hunt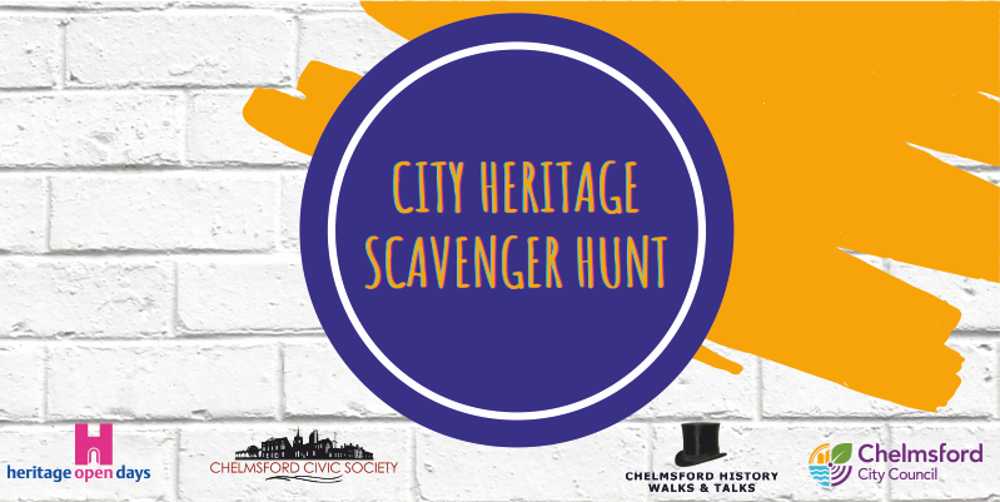 Chelmsford is bursting full of history. The city boasts a series of blue plaques, which commemorate and help identify famous people, places and events that have shaped the city's history.
Now it's your opportunity to become a detective… follow the city heritage scavenger hunt to discover the evidence and answer 12 questions.
The scavenger hunt will take you on a trip back in time. You can uncover the stories behind the plaques within the city centre, which are displayed on the buildings and locations listed on the hunt.
You can find out more about the history behind each plaque on the tour as well as the other plaques in Chelmsford by viewing our list of blue plaques.
You can even bring the history to life even more by listening to the audio guide on your hunt.
Once you've completed the hunt, you can check the answers below (no cheating now) and download and print your very own certificate.
Our thanks go to Chelmsford History Walks and Talks, who have kindly provided the information on Chelmsford's history. You can also view the Chelmsford History Walks Facebook page.
1. 1808
2. 1629
3. 1791
4. 1776
5. 1900
6. 1858
7. 1703
8. 1755
9. 1764
10. 1857
11. 1787
12. 1555