Summer Solstice Stride 2023
This year's Summer Solstice Stride will be taking place on Thursday 22 June 2023. Come and join us to walk into summer!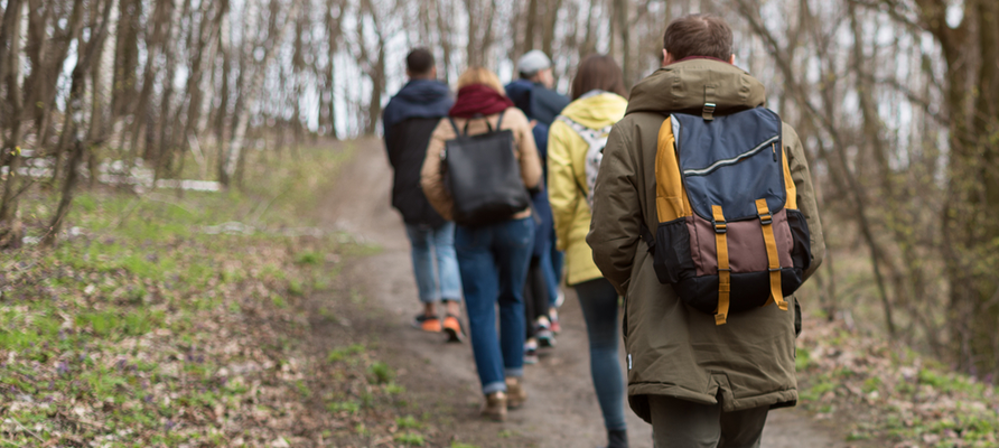 This gentle walk meets at 6.45pm at Anglia Ruskin University for a 7pm start. Our friendly walk leaders and cycle marshals will guide you along the rivers, through the parks of Chelmsford into the sunset.
You can choose between a 5km route or 10km route, which you can see on the route map. Both walks initially head in the same direction, and split at approximately 2.5km. The route will take us along public footpaths, some of which will be surfaced and some around field-edges.
Our team of Walk Leaders will be leading and back marking each walk. There are also middle markers and cycle marshals to help keep you on track.
The walk ends back at Anglia Ruskin University, where we will ask you to check back in. You can buy refreshments from the university cafe, which closes at 9pm.
Thursday 22 June 2023, 7pm
Please meet at 6.30pm in the Lord Ashcroft Building of Anglia Ruskin University
There will be a briefing at 6.55pm and the walk will leave promptly at 7pm
£3 per person
Your entry fee covers events costs and the rest go to the Mayor's chosen charities. You can pay when you arrive, but you will need to bring the correct money, as no change is available.
You can register online now. Please make sure you register in advance, as we can't accept anyone on the night.
This walk meets inside the Lord Ashcroft Building at Anglia Ruskin University (ARU), Bishop Hall Lane, Chelmsford, CM1 1SQ. 
How to get there
By bus
ARU is a stop on both the Sandon and Chelmer Valley Park and Ride bus routes. Other stops are at the train station, the bus station and in the town centre.
Cycle
Cycle routes run from the City Centre.
By car
Follow the A138 and then the B1008 to Hall Lane to find ARU.  
There are two car parks on the ARU campus available to use for the Summer Solstice Stride, the Student Village Car Park and the Mildmay Car Park. You will need to use a QR code on the evening to gain entrance into the car park, which you can find on the parking map.
You can see both of these car parks highlighted by red stars.
You should not park in the car park directly behind the shopping arcade where Subway, Papa Johns and the pharmacy are, as this is only one-hour parking. If you leave your car in there longer than an hour, you will need to use your debit card to exit the car park at a cost of £20.
You can find alternative car parking around Chelmsford.
Toilets will be available at Anglia Ruskin University, with accessible toilets inside the Lord Ashcroft building.
During daylight hours, the public toilets in Central Park (next to the cafe) and Admirals Park (near footbridge from Admirals Park to West Park) are open to walkers.
Essential information
Make sure you wear comfortable, sensible shoes and clothes appropriate for the weather, as well as bringing sun lotion and water in the summer. 
We advise that you wear layers just in case. We hope for a dry, warm evening, but there may be a chill in the air.
We provide a high-visibility wristband for all walkers; these must be worn at all times throughout the walk.
Unfortunately, we cannot allow any dogs other than assistance animals. 
Our team of Walk Leaders will be leading and back marking each walk. There is also middle markers and cycle marshals to help keep you on track. If you get lost at any point, please wait for a walk leader to catch up to you before continuing. Please do not walk ahead of the front leaders, or behind the back markers (the back markers are there to walk at the pace of the slowest walkers, so there is no need to rush). 
If at any time during the walk you wish to leave, please notify a walk leader that you are doing so.
A photographer will be taking photos at various points during the walk. Please notify a Walk Leader and/or the photographer if you do not wish to have your photograph taken. A consent form will be available on the evening with a copy of the image policy for you to read when you register.