Wayfinding in Chelmsford City Centre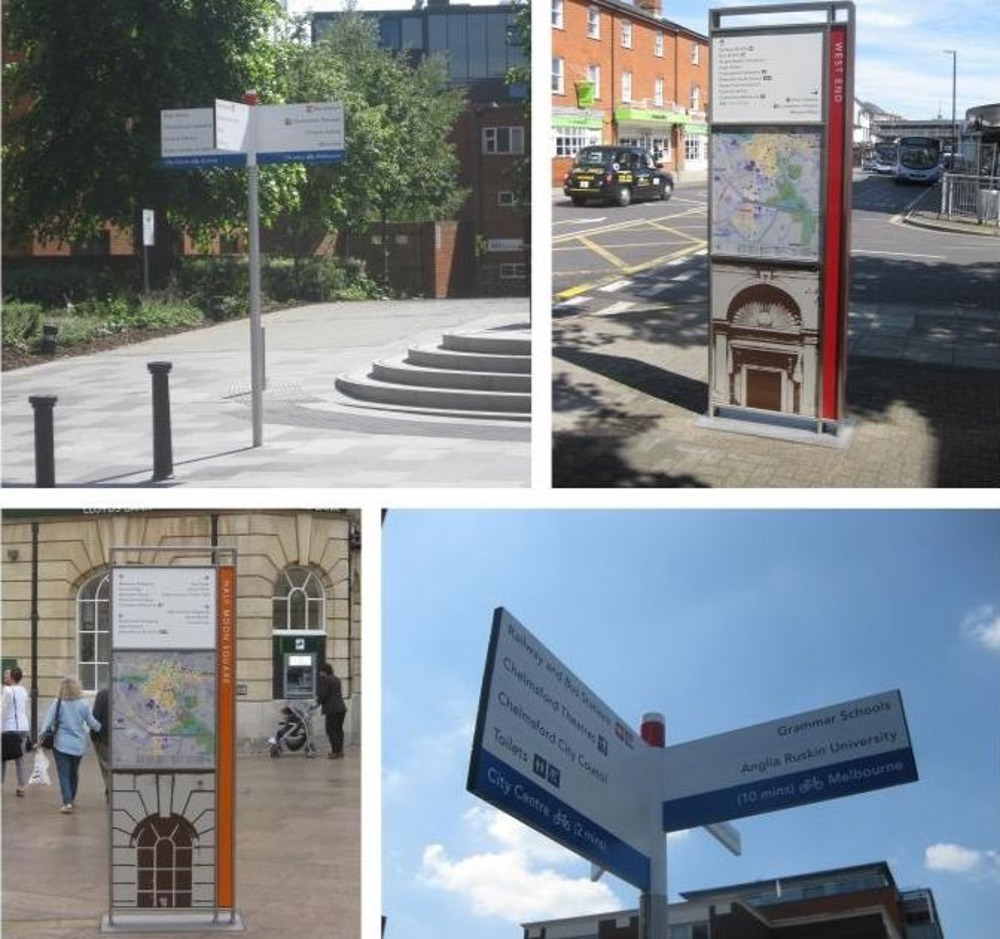 Chelmsford city centre is easily walkable and has interesting streets and wonderful riverside paths. We want people to be aware of the different routes around the shops and visit the destinations on offer. We also want them to enjoy the park spaces around the centre, stay longer and make return visits.
We have been working on a new pedestrian wayfinding system for Chelmsford city centre. We installed the first phase of the stylish new wayfinders in 2017, and the second phase in 2020. We are now working towards a third phase.
The suite of signs will give a consistent image and ensure visitors can find their way around easily. The bespoke signs will replace the out-dated black finger posts. The designs are individual to Chelmsford, and will have a contemporary look while still reflecting local historic character.
You can view the suite of signs and view one of the maps we will be using.
Locations
In the third phase, we will focus on areas to the south of Parkway and east of High Bridge Road and Springfield Road. These locations will connect with the existing installed sign locations. There will be map-nodes with a map each side of the unit and finger posts.
You can view the locations of the signs installed so far. We will publish the proposal for actual locations for the third phase when they are available.
Walking
We have produced a new wayfinding map for the city centre, focused on pedestrian journeys. It presents the city centre as a series of destinations, public spaces and attractions all connected by clear pedestrian routes. The maps clearly show the major streets, pathways, cut-throughs, riverside walks and open spaces.
We have designed the map so it will display the 'right-way-up', rather than with north at the top, making it easier to find your way. It also has a walking time indicator, showing that you can easily reach most of the city centre within 15 minutes. The map panel will be easy to update to accommodate future changes in the city.
Cycling
We have worked with Cycle Chelmsford on this project, and the new map includes pointers to key cycle routes for the city centre. Our intention is to consolidate the various signposts to reduce clutter and provide coordinated wayfinding signs across the city centre that promote walking and cycling.
To see what else the city centre has to offer, check out Chelmsford For You.