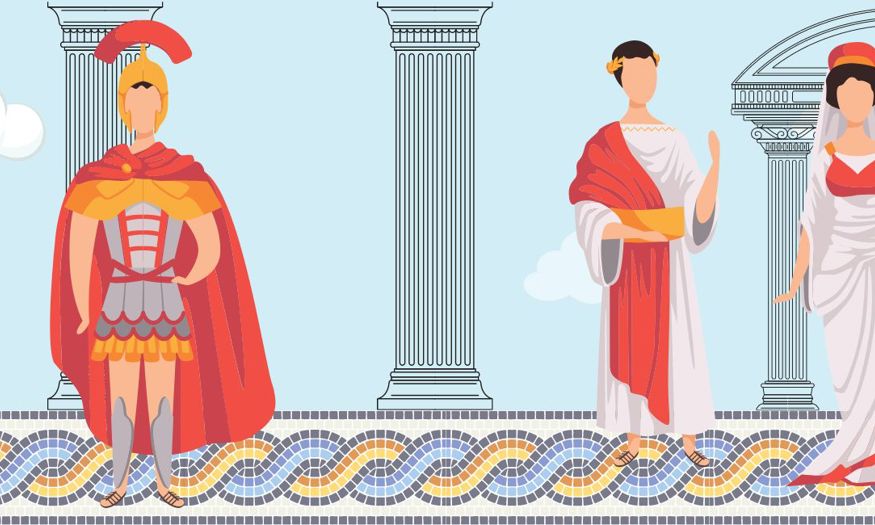 It's time to head back to the age of the Romans and create pictures and patterns like the Romans used to do using mosaic tiles. We'll provide all the tools you need to create your own coaster to take home, making any pattern you like! 
You'll be able to get your hands on Roman artefacts at our object handling tables, where our volunteers can tell you more about how the Romans used to live. 
See what you can find in our digging trays and practice some archaeological excavation to find artefacts for yourself!
Become a History Hacker and get your picture taken as one of our superhero characters! Purchase your copy of our brand-new issue from the museum gift shop, available for the whole summer holiday. 
Finally, pick up a special Roman trail sheet inspired by the history of the Roman mansio. This building was used as an official stopping place on a Roman road as well as providing a postal service for Roman soldiers. In this trail, find all the envelopes with Roman numerals around the museum to receive a special Boris the Bear sticker! This trail is exclusively available for children participating in Romans Week.
You can join in either in the morning or afternoon with a child aged 3 to 12 years for £5. Session times are open, and you can come and go as you like within the time you have paid for. All children participating in the paid activity will be given a wrist band, so we know who is taking part. 
All children must be accompanied by an adult and are unable to be left alone without one. One adult can accompany up to four children. 
What else is happening at the Museum over the Summer holidays
Boris' Summer Park Trail: Be sure to grab a free sheet from reception when you visit the Museum. Find all the objects around the park to figure out the mystery summer word and earn a special sticker!
New Summer History Hackers out now! Purchase your copy of our brand new issue from the Museum gift shop, only available during the summer holiday. This can be purchased individually for £1 or it can be purchased as part our History Hackers activity bag for £2 which includes a few other goodies