Victorian Toys & Oaklands Park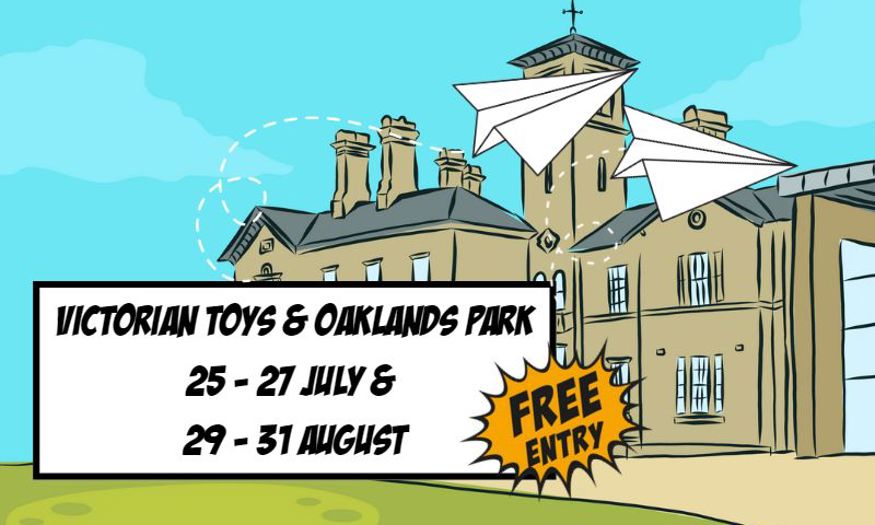 Join us at the start and end of the summer holidays to make your own paper-based creations. We'll be using the Victorian toys in our collections as inspiration for making your own toys such as spinners and cups and balls to add to your own paper toy collections. We'll also be using paper to create more toys such as paper planes, gliders and paper plate frisbees that you can play with in Oaklands Park.
We'll provide the materials; you just need to bring your creativity and an adult to help you.
Activities are suitable for ages over 3 years old. Everyone attending the session will need to book a free place, and all children must be accompanied by an adult.