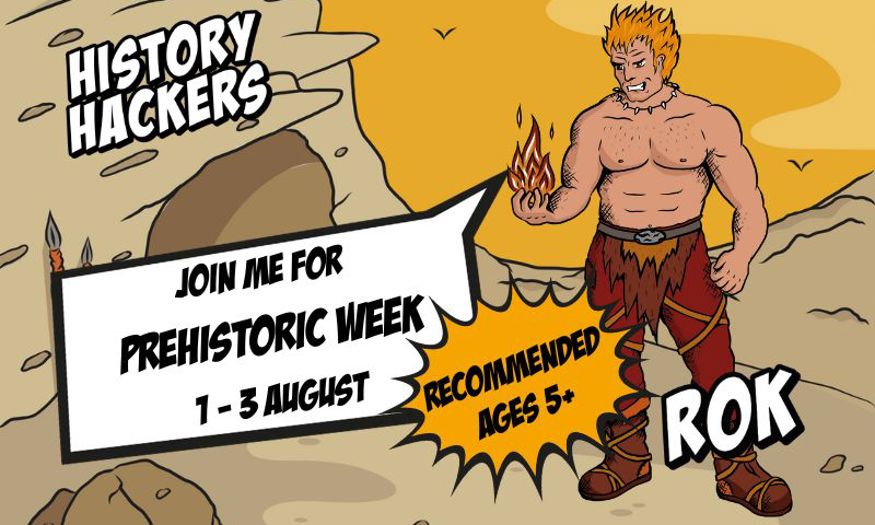 Our History Hackers are back for a fun-packed summer!
Discover the prehistoric period, with History Hacker Rok as our guide. He'll be taking us even further back in time to discover Essex when Mammoths roamed the land. Explore more about what we know about that time, and what you can learn in the present day. Enjoy getting your hands dirty with digging trays, creating your own fossil to take home, object handling with real objects, dressing up, and we'll give you a gallery challenge which involves exploring the museum!
We'll provide the materials and inspiration from our own Prehistoric collection; you just need to bring your creativity and an adult to help you.
Activities are suitable for ages over 6 years old. All children must be accompanied by an adult, who can attend for free.