Museum Memories: Christmas at Oaklands 2023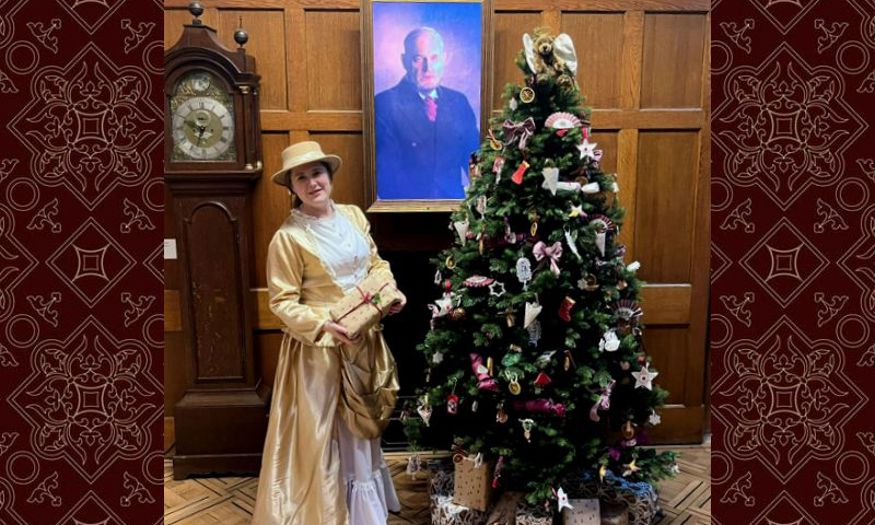 Join our tour guide Rachel as she takes on the point of view of a key character from Chelmsford Museum's history.
On selected dates throughout December, meet Jane Thompson-Wells, the second wife of the former Oaklands House owner Fred Wells - who you may have been greeted by from his portrait in the Victorian Hall!
It's time to get Oaklands House ready for Christmas, with its beautiful Christmas tree situated in the Victorian Hall, influenced by the sophisticated eye of Queen Victoria and Prince Albert. You will hear about Christmas time spent at Oaklands House and how the Wells family would have celebrated this special time of year. 
The tour is free to attend, but spaces are limited, so make sure you secure your place. Attendees will be walking around the museum indoors. Dressing comfortably and being prepared to move around the building is advised.
Friday 8 December, 11am
Friday 15 December, 11am
Wednesday 20 December, 11am
Friday 22 December, 11am & 1pm