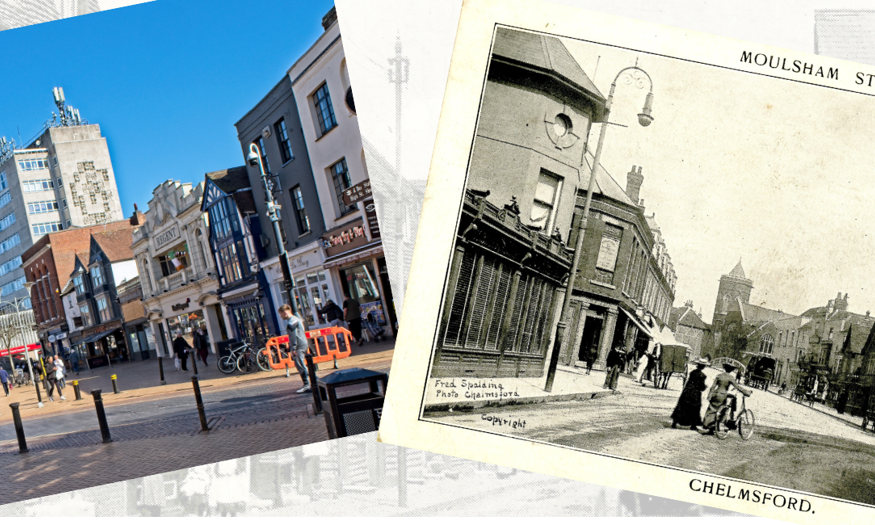 In 2021, we challenged our museum volunteers to choose postcards from our collection, by the original Chelmsford photographer Frederick Spalding, that they found interesting. They then went looking to try to identify where the image was taken from and retake the photo.
In this exhibition, we display what they captured themselves compared to the original postcard and ask why they chose those postcards to recreate themselves. Here you will also find out more about why we originally sent postcards and more information on Frederick Spalding's background.
Thank you to the Chelmsford Museum volunteers who made this exhibition possible!
Christine Chorley, Kate Middleditch, Margaret Thomas, Steve Davey, Tracey Burns and Paul Weston.