History of the House and Museum
Chelmsford Museum moved to Oaklands House in 1930. But who was here before? And where was the Museum?
Oaklands House and Park
Habitation of the area of Moulsham dates back to the Roman times and was a distinct district to Chelmsford, or Caesaromagus as it was known.
The manors of Moulsham and Chelmsford, were owned by the Mildmay family in Tudor times. In 1839, the Mildmay estate and adjoining land to the south, became available to purchase in small pockets, resulting in the rapid expansion of Chelmsford and the entry of the Marconi and Crompton factories.
In 1865 the local brewer and industrialist Frederick Wells, built Oaklands House. Charles Pertwee, thought to be Frederick's brother-in-law, designed the house in the Italianate style and was based on Queen Victoria's residence at Osborne on the Isle of Wight.

In 1908, Frederick died, and some time later, the Flowers family moved in.
Over time the house was used as a hospital in World War I, and when the land was sold again in 1930, Chelmsford Borough Council bought it for use as Chelmsford Museum.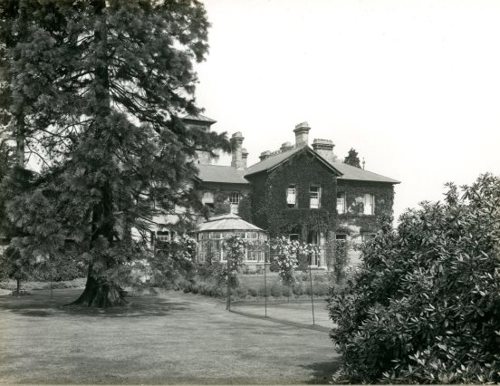 Chelmsford Museum
Chelmsford's museum was founded in 1835 by the Chelmsford Philosophical Society. It was located inside part of the old Chelmsford Gaol near the stone bridge in the town. 
In 1843, the collections were moved to a purpose built building in New Bridge Street, now New London Road in Moulsham. In the early twentieth century, the collections were taken over by the council and in 1906, moved to a new building in Victoria Road South. In 1930 with the purchase of Oaklands House, the collections moved to their current home.
The museum's more recent history has seen expansion and development. In 2010 the new extension was built, which houses the Bright Sparks exhibition, celebrating the big industries of Chelmsford, and also the Essex regiment and Essex Yeomanry exhibitions. 
In 2019, the museum had a full refurbishment, with a new cafe, new interactive displays and new artefacts.