Volunteer's Talk: The Witchfinder General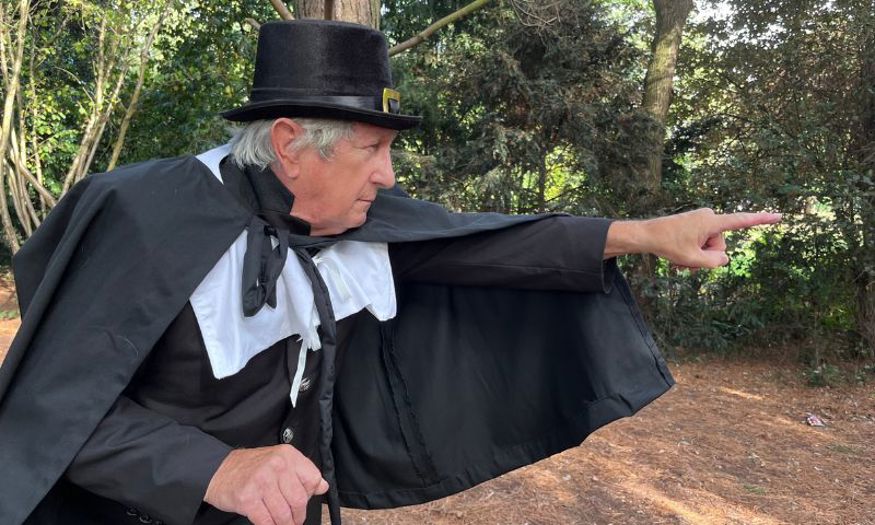 To coincide with our Halloween craft activities this half term, adult visitors can join us for a chilling talk from the Witchfinder General Matthew Hopkins - otherwise known as our museum volunteer, Chris Scott.
Hear more about Chelmsford's role in the 16th century witch hunts, what objects we have on display that tell the story of how local people would protect themselves from so-called witches, and the role royalty played in this part of history. Discover more about Hopkins, and his methods to identify a witch, which resulted in the highest number of accused people said to be a witch in the country.
The talk takes place at our Witchcraft display in the Tudor Gallery on the first floor. There is limited space in this room, so booking in advance is recommended. The talk is standing, and will last approximately 15-20 minutes.