Volunteer's Talk: Chelmsford at War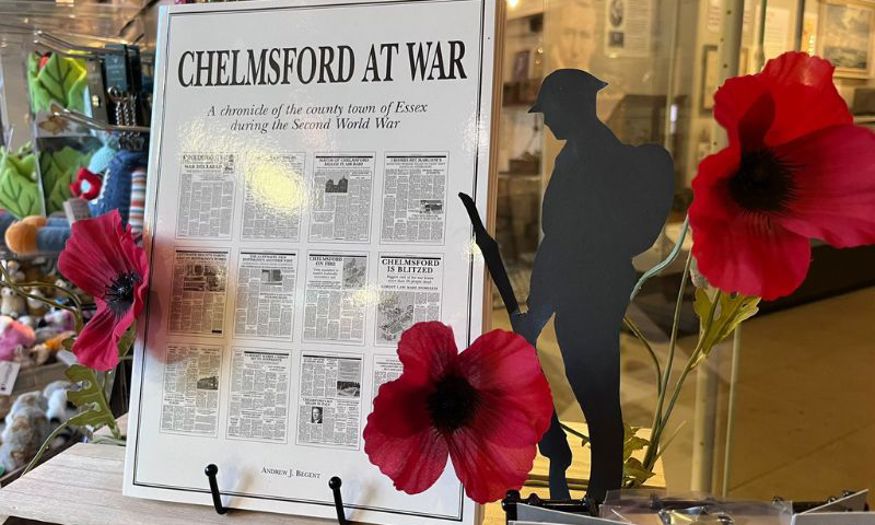 For this month's talk, museum volunteer John Billige has prepared a presentation that looks at the impact of WWII on Chelmsford and is based on the book Chelmsford at War by Andrew J Begent, which is available in our shop.
John's presentation and talk will take us on a journey through time as Chelmsford, along with the rest of the country, began to feel the impacts of the war in their homes and communities. He will also show examples of German and British aircraft used during that time, as well as exploring key dates in Chelmsford's history where the town felt the effects of war as well as the end of it. The talk will be followed by a gallery tour and a chance to see some of our WWII objects on display.
The talk takes place in the Wells Suite at Chelmsford Museum on the first floor. Seating will be provided and is first come first served. It will last approximately 20-30mins. We recommend this talk for ages 12+; an ideal talk for those studying WWII at school or wanting to know more about Chelmsford's history at this time.
There's no need to book, just drop in.