Forecast22: Broadcasting across the ether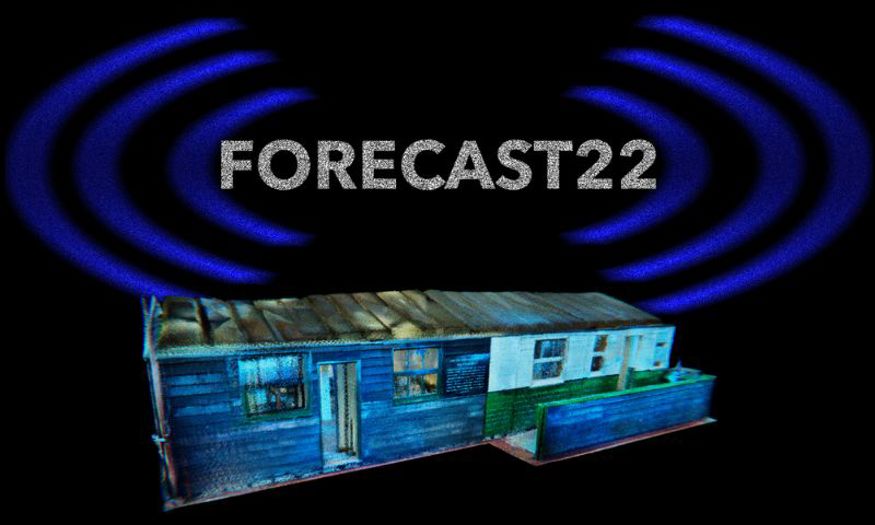 Forecast22 was a digital artwork and interactive website celebrating the centenary of the first UK public radio broadcasts. Artist Sian Fan has collaborated with Chelmsford City Museum to explore this important moment in history, when Marconi Company engineers were asked to create a pioneering weekly radio show from a hut in Writtle. As a website, Forecast22 is available beyond Chelmsford and around the world, echoing the expansion of UK broadcasting from that small hut in Writtle to our digitally connected world today.
Led by Captain Peter Eckersley, the broadcasts began on 14th February 1922. They were experimental, irreverent and very popular with the growing community of amateur radio listeners. Finally they could receive entertainment broadcast across the ether into their own homes. The shows were so popular that they led to the creation of the BBC in October 1922.
Forecast22 draws on the few surviving memories, letters and artefacts that document those first broadcasts. There are no recordings of the original shows but the Writtle hut, where they were made, is preserved within Chelmsford Museum's collections.
Using 3D immersive scans alongside newly recorded performances, the artwork makes connections between 1922 and 2022. The project invited local creative talent to recreate, reimagine and bring back to life the historic broadcast material. Recorded in the Writtle hut, the new musical and spoken performances sit alongside contemporary pieces, celebrating both the past and present creativity in Chelmsford. 
Sian Fan
Sian Fan is an interdisciplinary artist from Chelmsford. Her practice explores the interaction between physical and virtual worlds through sculpture, performance, animation, moving image and virtual & augmented reality.  She has recently completed a residency at the V&A Museum and has exhibited internationally with institutions including Tate Modern and FACT Liverpool, as well as producing work with Channel 4, the BBC and Facebook/Meta. 
Behind the scenes of Forecast22