Sandford Mill: The history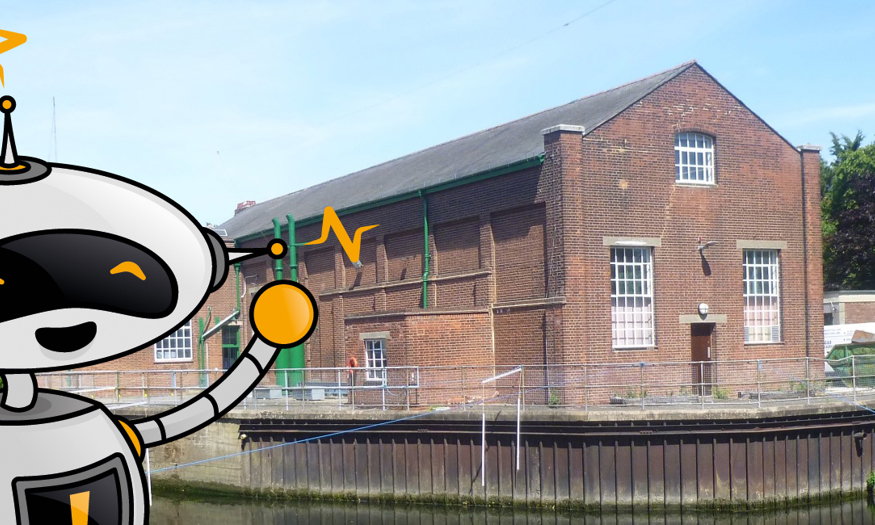 Sandford Mill was, as the name suggests, originally a water powered corn mill. It's not known when a mill was founded on this site, but the Doomsday book references that there was a mill near this site as long ago as 1066.
At that point, all the buildings were wooden and the mill stream ran under the centre of the building to turn the water wheel.
With Chelmsford expanding rapidly during and after the First World War, the mill site was purchased by Chelmsford Corporation to become their new waterworks in 1923. Although milling continued 1926 when the mill was demolished. There is still a reminder of the old mill: the two 1905 built cottages that stand in front of the Engine House which escaped demolition.
With the opening of the large building that later became known as the Engine House in 1929 water was taken from both the River Chelmer and a borehole and treated in this building before being pumped to Galleywood reservoir. From there it was available to the cities inhabitants.

The capacity of the waterworks was expanded in the 1950s with the construction of a new dedicated filter house and various pumping houses and storage tanks. Two million gallons of water a day could be treated at Sandford Mill when it was at its peak.
By the 1980s the waterworks at Sandford Mill had become redundant in the face of larger waterworks able to pump more water nearby and was closed before the end of the decade.
Subsequently the engine house, without it's original engines, has been converted into being a store for Chelmsford Museums large industrial collection. Throughout the 1990s and 2000s the collection as been displayed on event days whilst school sessions have become a prominent part of the offer.