Chelmsford has a rich archaeological history from prehistoric times onwards, including the Roman town of Caesaromagus and a number of medieval monuments. These have been revealed by excavations, and the artefacts from the digs are all stored by the museum.
Gold Iron Age Celtic coins
Found in the north of Chelmsford, and minted by the Celtic leader Cunobelin at Colchester around AD 15.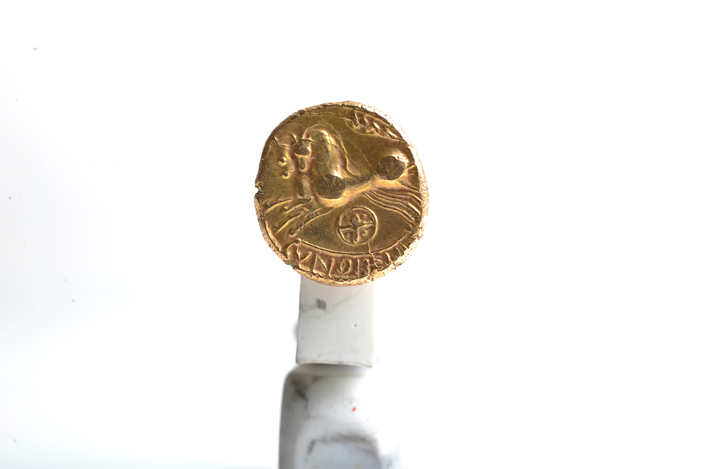 Bronze Celtic mirror
Found at Rivenhall. Celtic Mirrors are important examples of Iron Age art, and were usually the possessions of high born women. 
This mirror was found in 1848 near the church at Rivenhall, Essex.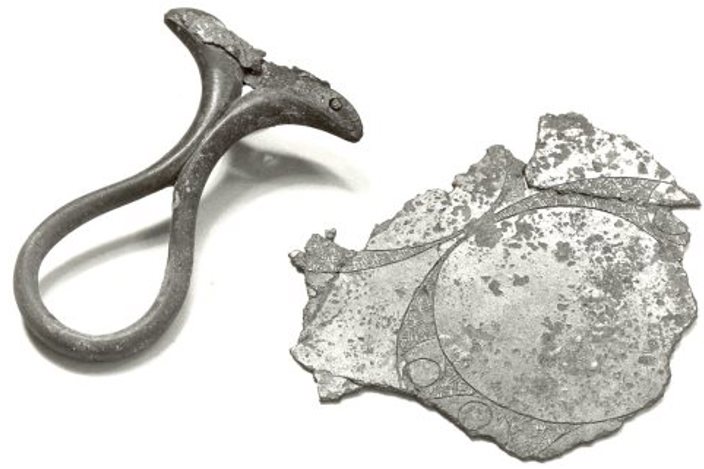 Roman jet jewellery
Excavated in 1972 in Hall Street. Jet is a form of petrified wood.
The jewellery includes a lion pendant, a necklace and bracelet, hairpins, and this Medusa pendant, which has been described as one of the finest in Britain. 
The jewellery would have been owned by a wealthy lady in the Roman town of Caesaromagus.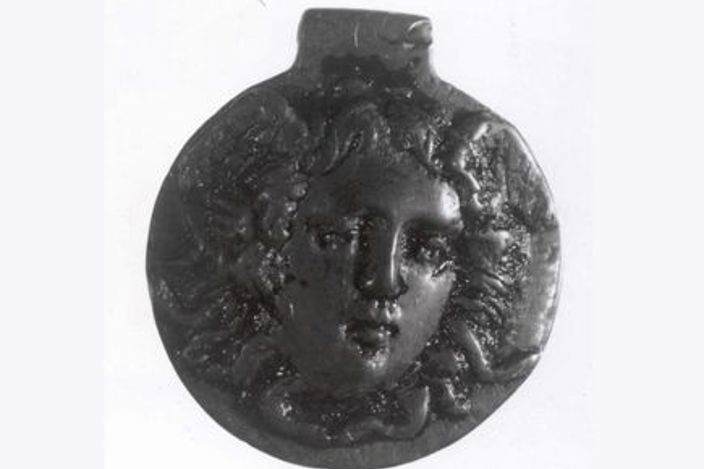 Saxon Gold and garnet pendant
Found in Hanningfield in 2006, the pendant is from the 7th Century.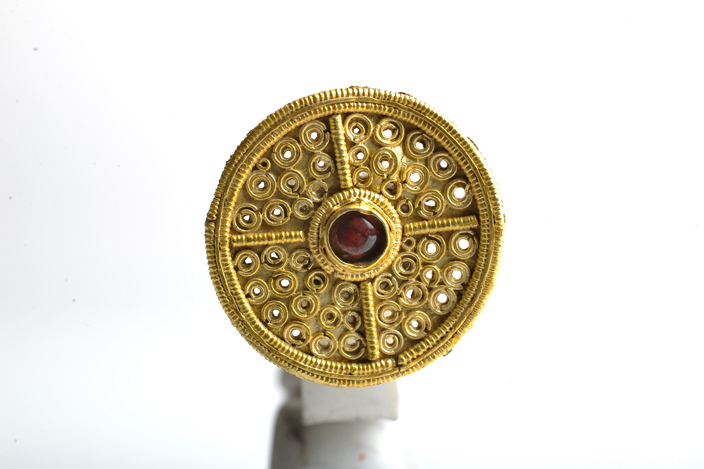 Antler carved into the caricature of a monk
Excavated on the site of the Dominican Friary in Moulsham. You can see the monk has been given a long, beak-like nose.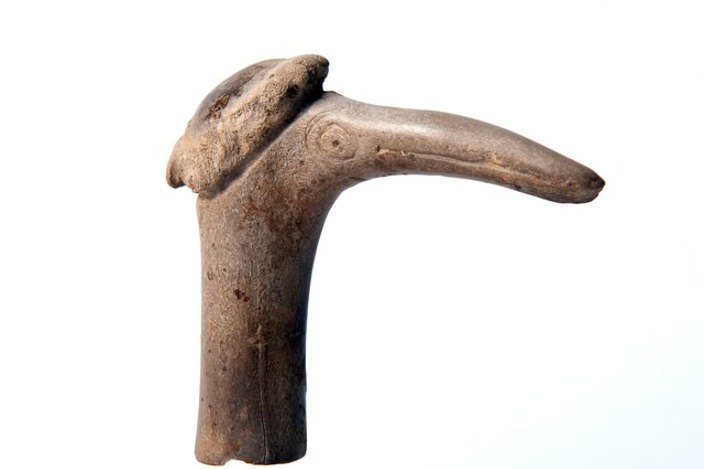 Copper alloy tiger
Found during the excavation of a Roman settlement at Writtle by Heritage Writtle. The tiger may have been shackled by its left back leg.