Chelmsford Museum Radio Club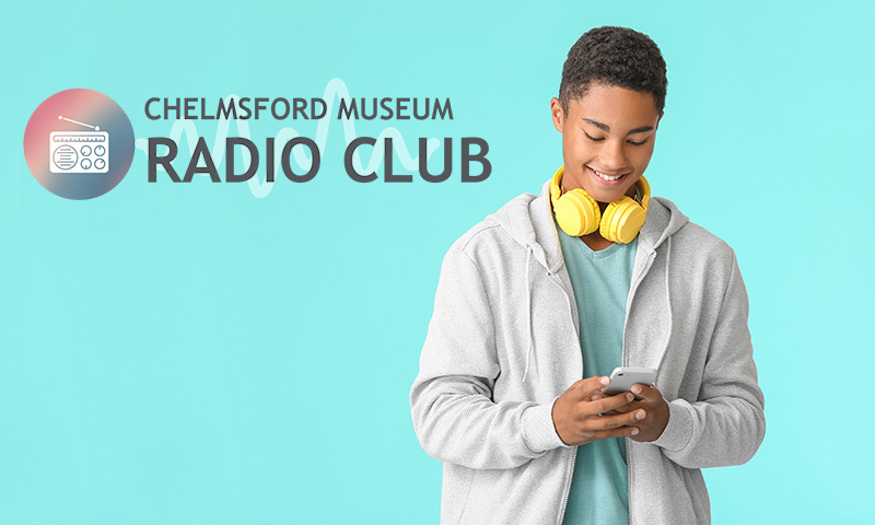 5 week programme
Tune in, turn up the volume, and get on air with Chelmsford Museum and Chelmsford Community Radio's brand-new Radio Club!
Starting in 2023 for ages 7 to 14 years.
Over 5 Saturdays, starting on 14 January, join our expert radio DJ as they take you through the process of getting into radio production, script writing, interviewing and even some performing.
Learn new skills inspired by Chelmsford's famous history as the original innovators of radio broadcast, which resulted in the birth of the BBC. Whilst you're here, visit Forecast22: Broadcasting across the ether, our digital artwork in collaboration with Sian Fan, to find out more about this story.
Here's what's lined up on our programme:
Week 1: Listen
Become a radio journalist and hear about the story of radio in Chelmsford from one of our museum experts. Make sure you grill them with questions for your audio interview!
Week 2: Inform
News bulletins inform listeners about the important things happening in their area. Create weather, travel, and news stories to keep your listeners up to date.
Week 3: Promote
We love a radio jingle, and there are plenty that are unforgettable (Autoglass repair…)
Create your radio ad for the museum, as catchy as you like! You never know, we might even use it ourselves.
Week 4: Entertain part 1
You've now created loads of fun radio content, its time to put together your own radio play – including sound effects!
Week 5: Entertain part 2
Finishing this programme of Radio Club will be a recording session of your script. Invite friends and family to listen and get live audience reactions.
When: 14, 21 and 28 January; 4 and 11 February
Time: 10am to 11am