Badminton holiday courses
Children can boost their fitness and make friends while they learn the basics of badminton.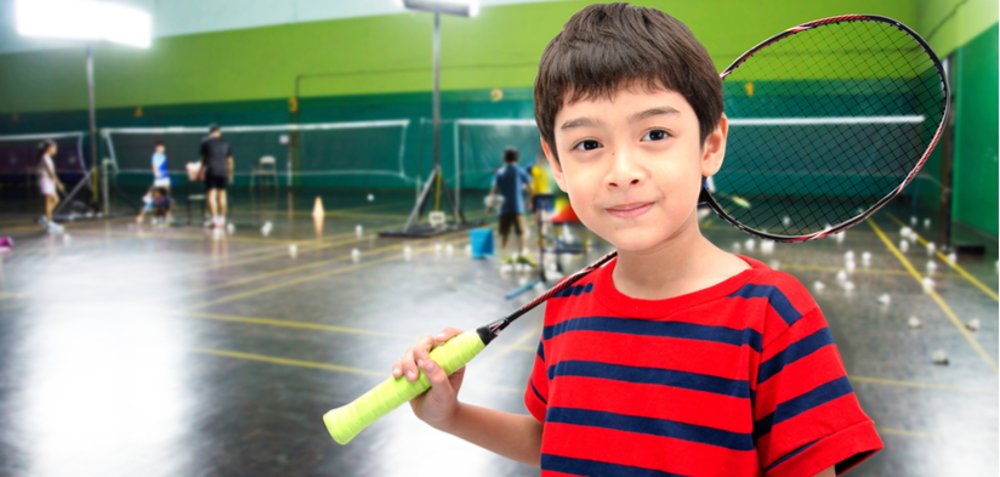 Badminton (age 8 +)
For children aged 8 years and above, who want to try badminton for the first time, brush up their skills or learn new ones! 
At our badminton course held at Dovedale Sports Centre, children will build confidence and improve their game and co-ordination, guided by our professional coach.  The course finishes with a game to test their skills!
Badminton and Pickleball (age 9 to 11)
For those who want to brush up on their Badminton skills or learn new ones, and try a brand new game at the same time! Our Badminton and Pickleball course at Chelmsford Sport and Athletics Centre will introduce you to Pickleball.
Pickleball is a racket sport that combines tennis, badminton and ping-pong. It's played indoors or ourdoors on a court with a net. 2 or 4 players use solid paddles to hit a plastic ball backwards and forwards over the net.
Children can try out both Badminton and Pickleball, and the course will finish with friendly games to test their skills.
Badminton and Pickleball
Day(s) running
Times
Prices
Badminton and Pickelball
Sibling discount
We offer a 15% sibling discount when you book two siblings onto our course at the same time. Please call the centre directly to book on 01245 605685
Please ensure children wear suitable sports clothing and trainers and brings a drink and a nut -free snack with them.
Children must not wear long or dangly earrings. Long hair must be tied back.
Children can also bring their own badminton racket with them if they have it, however equipment will also be provided.