Under 16s gym at CSAC
Our Under 16s gym sessions are for people aged between 10 and 15 at Chelmsford Sport and Athletics Centre (CSAC).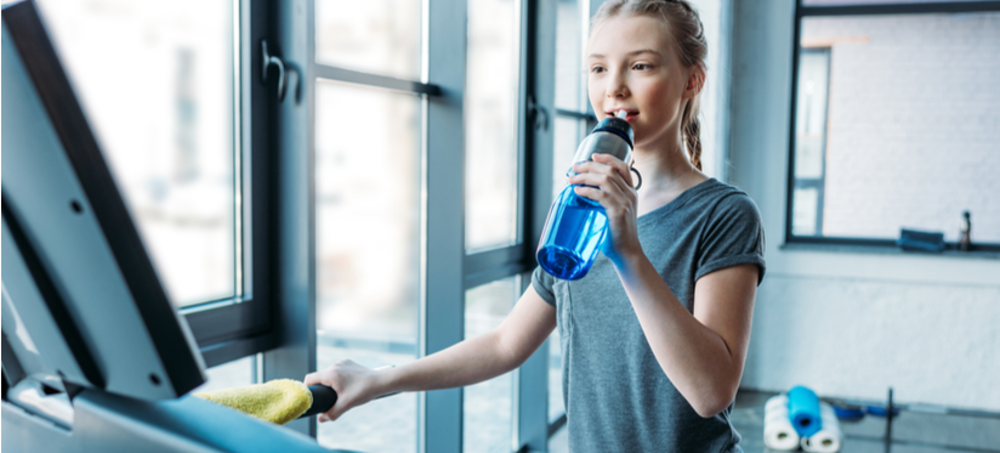 For kids that want to get into the gym, we run sessions where they can use the cardiovascular equipment, under the supervision of one of our specially trained instructors.
Our Under 16s gym sessions will prepare teens for full-time use of the gym from 16 years old.
Those aged 10 to 13 will follow a set programme.
Those aged 14 and 15 will follow their own bespoke programme set by our gym staff at their induction.
Times
Monday to Friday (inclusive): 4pm to 5.30pm
Saturdays and Sundays: 11.30am to 1pm
Bank holidays: 10.30am to 12pm
Prices
ourChelmsford Lite card: £5.30
ourChelmsford Plus card: £4.30
ourChelmsford Premium Members: included
Save money by upgrading to an ourChelmsford Plus or monthly Premium membership for teens. 
You can book in advance:
Advanced booking
Cancellations
First time attendees
All first-time attendees must be accompanied by a parent or guardian as we require a signature on a Physical Activity Readiness Questionnaire (PAR-Q).  
Attendees aged 12 years
If an attendee is aged 12 years old, we also ask that a parent or guardian collect them from the gym or provide written agreement allowing them to leave the centre unaccompanied.  
Lockers and changing rooms
If you want to use a locker, you will need a £1 token from reception to release the key. You will get the £1 back when you return the token.
There is a male group changing area and a female group changing area.
Accessible changing facilities are available.